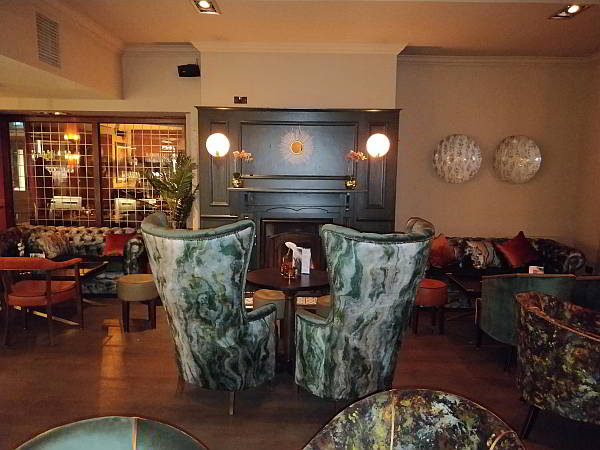 The Greenhouse - Raising the steaks in Sutton Coldfield
OK, apologies for the somewhat cheesy headline, but I'll explain…
As a Sutton Coldfield resident for the last 20 plus years, and also only living a 15 minute drive away before then, I have always known this pub and restaurant, albeit for a long time as the 'Halfway House'. It's located on a residential street but also very close to what is now the long-awaited, trendy new Mere Green shopping and dining area. There are no shortage of excellent restaurants close by, so competition is, as you'd expect, very high. To succeed, you definitely need to bring your best game and raise your stakes… ahem… steaks. I'll get my coat.
The Greenhouse in Sutton Coldfield aims to do just that. On our 'media preview' night a few days before the big public launch we got to see exactly how this self-proclaimed 'premium pub' fared.
Pub layout and style
Arriving at the pub, we found the same large car park as before and nice outdoor seating to the front. On entering the reception area and approaching the bar we were immediately wowed by the refit. Great décor, nice mood lighting and very impressive furniture appointments. No sign of any rustic or chalk-painted 'shabby chic' tables and chairs here; all of the restaurant and lounge areas have luxurious, high quality furniture which really adds to the wow factor. Tall, upholstered wingback chairs, an open fireplace and some quirky faux grass on a feature wall (better than it sounds!) drew our eyes. We were definitely impressed.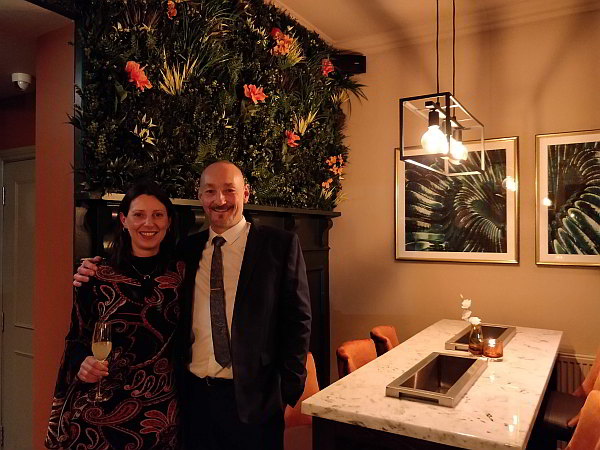 The restaurant area is immaculately presented with stylish, comfortable seating and the atmosphere is very good. It's not at all cramped and feels open and airy. From the main restaurant area there is another pleasant outdoor seating area to the rear of the pub.
I'd say that on first appearance this would be an ideal venue for couples, families and those doing business lunches, so they have definitely scored well on gaining a broad audience appeal.
An opinion on branding
Keeping 'The Greenhouse' as a name is something I would imagine was discussed quite a bit by upper management. The rebranding experts could have stepped in and renamed it '5213' (or some other avant-garde PIN number) but the old name seems to have stuck. Some folks may think that giving a place a new hipster name is half the battle, but in the case of a local pub that was already known for good meals and an up-market dining experience, that would probably have been a bad decision. I have read mixed feedback over the years for this gastro pub on some review sites, some very positive but also some complaints about either being too trendy ("I miss my old pub") or the food being overpriced. Either way, there are some locals whose affections The Greenhouse will need to win back.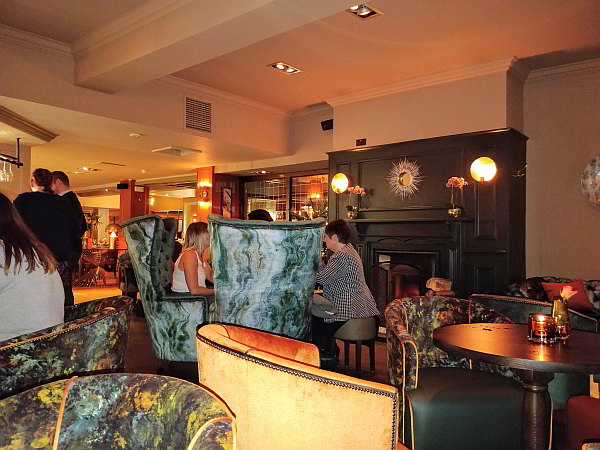 So, let's take a look at the meals they have on offer now and see what the new menu can deliver.
Food selection and prices
It was an evening booking for our party of four, so we were offered the dinner menu. This menu doesn't disappoint in terms of variety and also interest. Traditional pub fayre seems to have been reworked with a small twist on many classic dishes and the choice of meals is definitely there.
STARTERS
Starters ranged from olives and artisanal bread & oil through to lamb koftas and baked Brie. We chose:
Lamb koftas
Duck liver and port parfait with gooseberry and Prosecco flavour compote and toasted ciabatta bread
Scallops with lentils and onions
Deep fried Brie.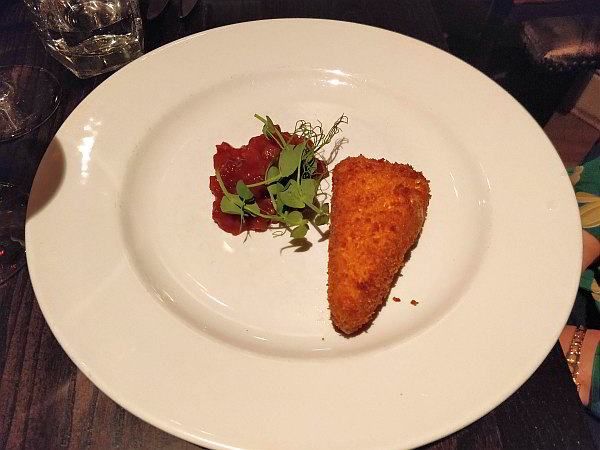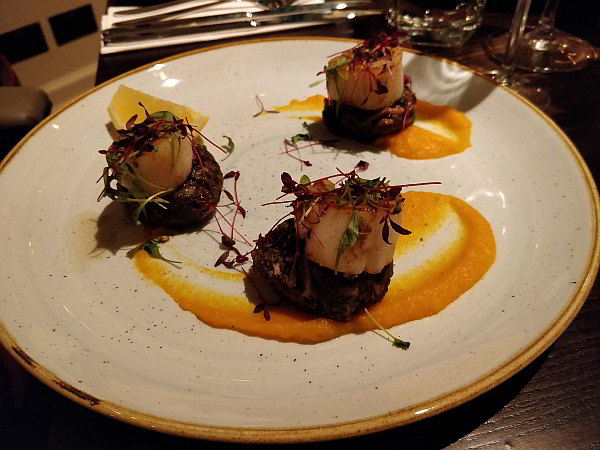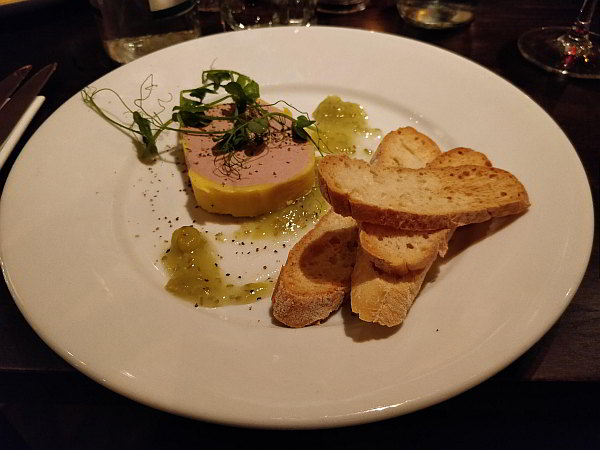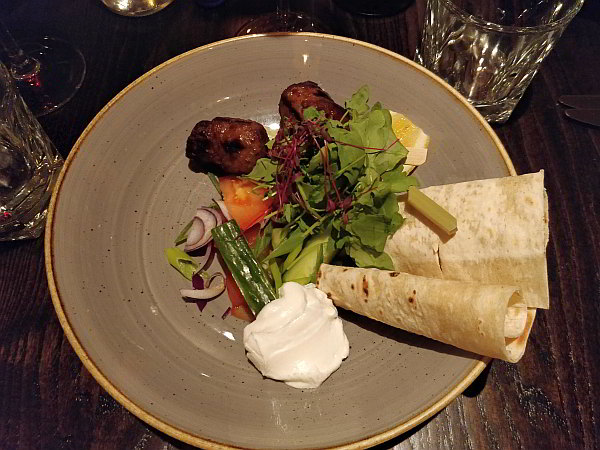 All starters were very well-presented, nicely sized and great-tasting. The scallops were particularly nice.
MAIN COURSES
Onto the mains now, and for meat lovers there's a choice (at the time of writing) of 9oz Rump or 7oz fillet as well as beef burger and Wagyu burger. We chose:
Two 7oz fillet steaks with an ale-glazed shallot tart, topped with Cropwell Bishop custard, stilton & walnut crumb and twice-cooked chunky chips
A 9oz rump steak with twice-cooked chunky chips, crispy onions, grilled mushroom, confit tomato and baby kale with peppercorn sauce
Lobster and crab fishcakes.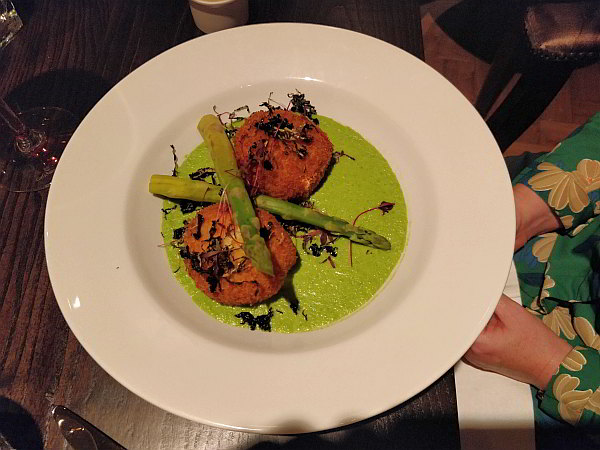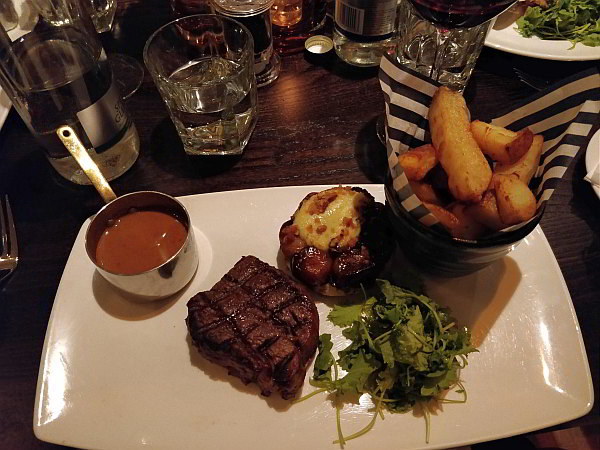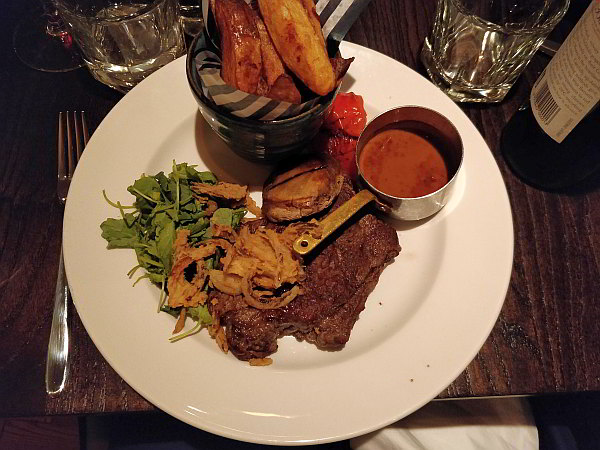 The steaks were cooked exactly as we each requested and the fishcakes were excellent.
WINE
The wine choice is reasonable, albeit perhaps a tad pricier than local competition. We opted for a mid-range Barolo which was served at a good temperature and pleasant.
DESSERTS
Dessert selection was really varied allowing us to choose:
Vanilla crème brulee
New York style baked Vanilla cheesecakes
Mango, berry and coconut meringue mess.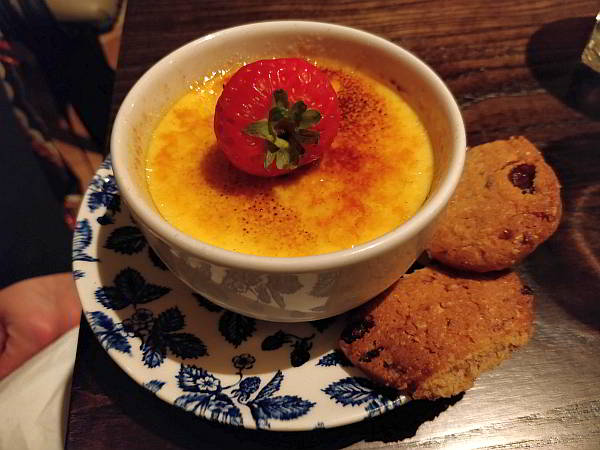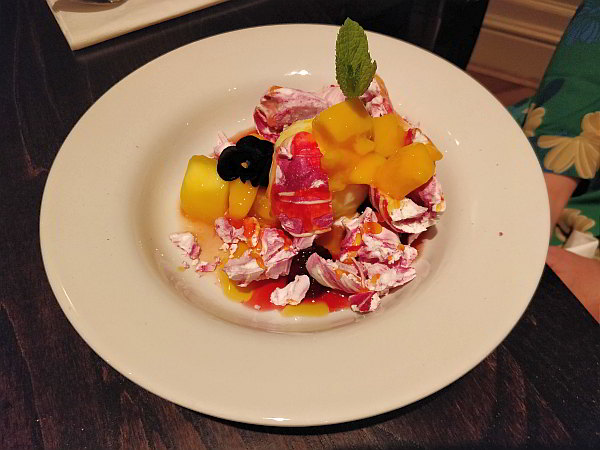 Again, all good quality and well-presented. Coffees finished off a meal that was, quite honestly, one of the nicest I have had for a long time. My guests agreed. Table service was both attentive and pleasant, adding to the experience. It's worth mentioning that the restaurant was not full to capacity, so hopefully this will continue to be the case when a larger amount of covers (diners) add more pressure to serving requirements. After speaking to the manager Alan, I sense that this will continue to be the case. He seems quite experienced in the trade and it certainly looks like he knows how to run a tight ship while still remaining approachable.
Food price guide
As a rough guide, you'll be paying £11 to £14 for a multi-topping Pizza and a little over £20 for a good quality steak meal. Starters come in around £5 to £8 and most desserts are in the £5 to £7 price range. Not cheap but not overly expensive, given the quality of food, the service and the warm atmosphere.
Would I recommend it?
Absolutely and without hesitation. The Greenhouse is definitely a cut above the standard pub offerings and competes well with local gastro pubs. Its meals are well thought out with balanced ingredients and great presentation. There's a great choice of starters, mains and desserts including vegetarian choices across all three. I didn't see vegan choices on my menu and was about to warn of this in my review, but a bit more digging on their website revealed a separate and respectable vegan menu too (starters, mains, desserts and sides). They seem to have all bases covered, unless of course you're a Level 5 vegan (once defined, I believe, in a Simpsons episode as 'someone who never eats anything that casts a shadow').
With a freshly created interior that gives a great ambience to start your night off right, even if you're just popping in for a cocktail or a pint, this revamped local pub is on the right track.
Address: 226 Lichfield Road, Sutton Coldfield, West Midlands, B74 2UD
Facebook: https://www.facebook.com/thegreenhousesutton/
Instagram: https://www.instagram.com/the_green_house_pub/
Website: https://www.thegreenhousepub.co.uk
Disclosure: The owner and employees of Sutton Coldfield Mag have received no financial reward or encouragement to write the review above. The author of this article was invited to participate in a media preview evening with complimentary food and drink. If you think that your business would benefit from an unbiased and detailed review, then please get in touch here and a member of our team will contact you.